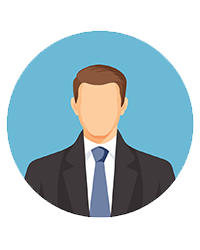 Adrien Musuku, Ph.D., Director Biopharmaceutics at Pharmascience, Montreal, Canada: Over 20 years of experience in management of Analytical and Bioanalytical Laboratory operations as well as clinical research including phase 1 development studies, drug-drug interaction and bioequivalence. He joined Pharmascience in 2010 and is a Biopharmaceutics Director in charge of the bioanalytical development as well as the pharmacokinetic and clinical operations including bioequivalence studies outsourcing to CROs.
Prior to joining Pharmascience, Dr. Musuku served as a Bioanalytical Director, Innovative Sector at Anapharm/Pharmanet in Quebec, Canada. Earlier, he was a Director, Laboratory Operations and Research and Development Director at Cantest in Vancouver, British Columbia, Canada.
Dr. Musuku has a Doctor of Science degree in chemistry from the University of Antwerp in Belgium.