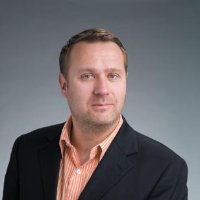 Christoph H. Borchers, Ph.D.
Full Professor, University of Victoria
Director, UVic Genome BC Proteomics Centre
Dr. Christoph Borchers received his B.S., M.S. and Ph.D. from the University of Konstanz, Germany. After his post-doctoral training and employment as a staff scientist at NIEHS/NIH/RTP, in North Carolina, he became the director of the UNC-Duke Proteomics Facility and held a faculty position at the UNC Medical School in Chapel Hill, NC (2001-2006). Since then, Dr. Borchers has been employed at the University of Victoria (UVic), Canada and holds the current positions of Professor in the Department of Biochemistry and Microbiology and the Don and Eleanor Rix BC Leadership Chair in Biomedical and Environmental Proteomics. He is also the Director of the UVic – Genome BC Proteomics Centre, which is a member of the Genome Canada funded Genomics Innovation Network. Dr. Borchers is also appointed as Professor at McGill University in the Department of Oncology, Montreal, QC and received there the Segal Chair in Molecular Oncology at the Jewish General Hospital of the McGill University.
His research is centered around the improvement, development and application of proteomics technologies with a major focus on techniques for quantitative targeted proteomics for clinical diagnostics. Multiplexed LC-MRM-MS approaches and the immuno-MALDI (iMALDI) technique are of particular interest. Another focus of his research is on technology development and application of the combined approach of protein chemistry and mass spectrometry for structural proteomics. Dr. Borchers has published over 200 peer-reviewed papers in scientific journals and is the founder and CSO of two companies, Creative Molecules. Inc. and MRM Proteomics Inc. He is also involved in promoting proteomic research and education through his function as HUPO International Council Member, Past Scientific Director of the BC Proteomics Network and Vice-President, External of the Canadian National Proteomics Network.